The Department of Pedodontics & preventive dentistry's primary concern is to promote the oral health of infants, children, adolescents and people with special health care needs. Our department thrives to achieve a high and ethical standard of practice, promotion of education, and research in pediatric dentistry.
This specialized care helps children feel comfortable with dentistry the restoration and maintenance of primary and permanent dentition.It deals with the prevention of dental caries, periodontal disease and correction of malocclusion.
The department serves children with special needs, who have difficulties in overcoming fear during any dental treatments. We ensure care of the highest quality for everyone, including our younger patients. The students of the department are trained extensively in child care and management. As they say 'The child of today forms the nation of tomorrow.'

The department is of the firm belief that "every child has a fundamental right to total oral health" and strives towards achieving this end.
Apart from regular out- patient consultation the department also conducts school dental health camps and various other programs for the care and treatment of children's teeth. In short, it caters to the dental needs of pediatric patients.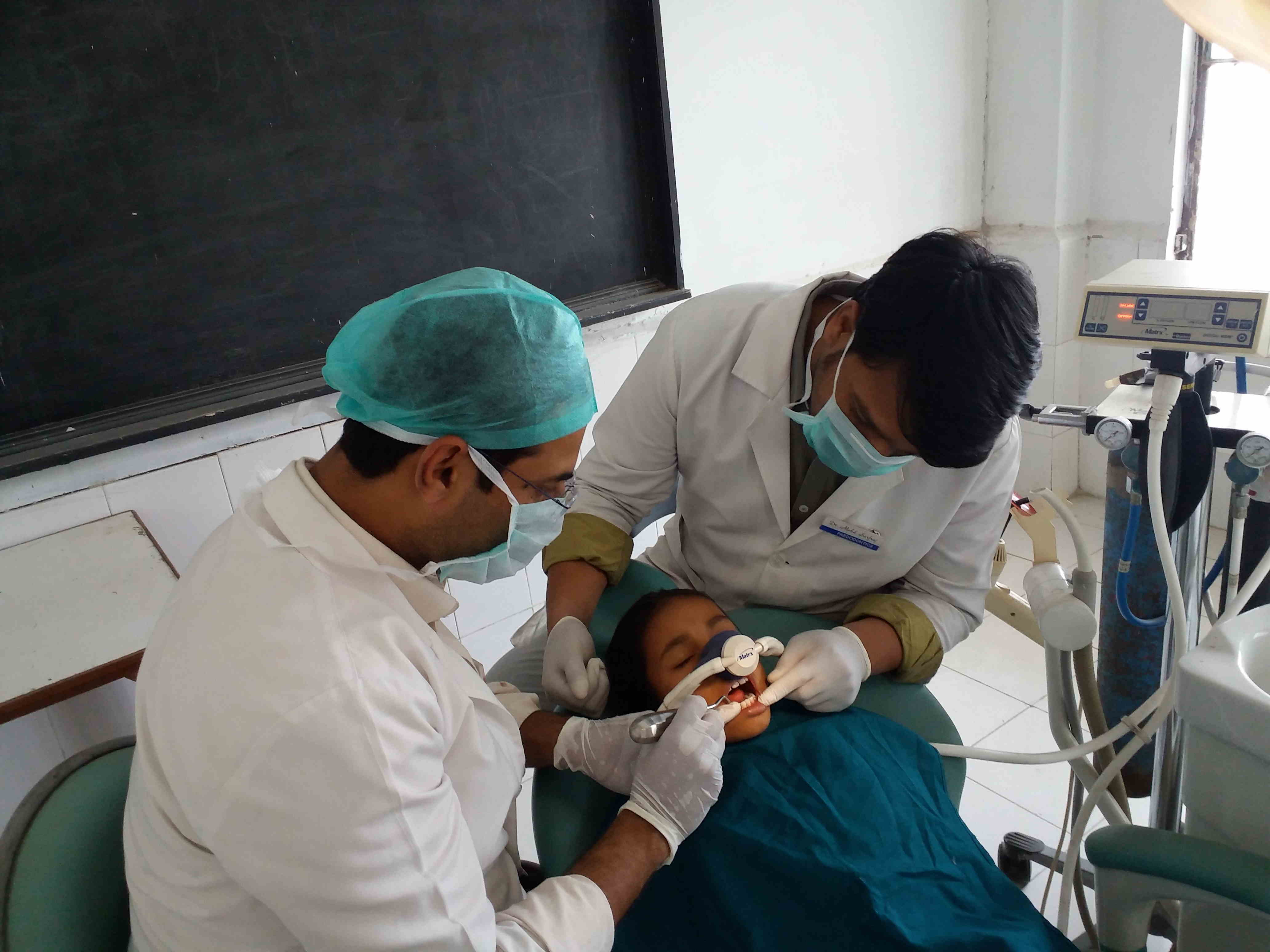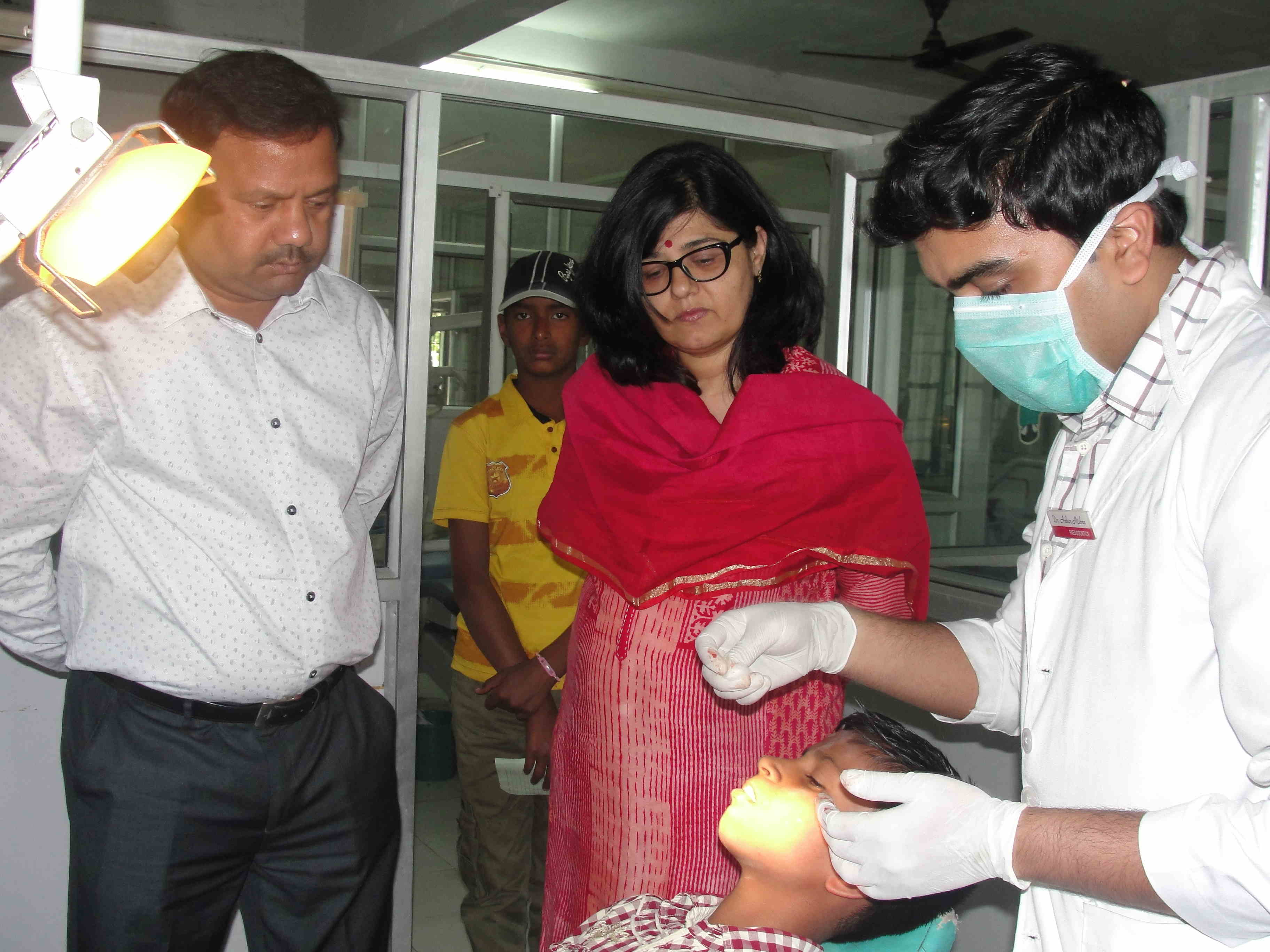 We are dedicated to promote oral health care through education, research and oral rehabilitation with tender loving care of children in particular as well as community at large. We have prioritize the staff to render oral health care and anticipatory guidance to the children with special care needs. Our inspiration and driving force to this mission being "Man never stands so tall as when he stoops to help a child".
Our mission is to advocate guidelines, and programs and implementation of the same in order to promote optimal oral health and oral health care for the children to make an oral disease free population for tomorrow.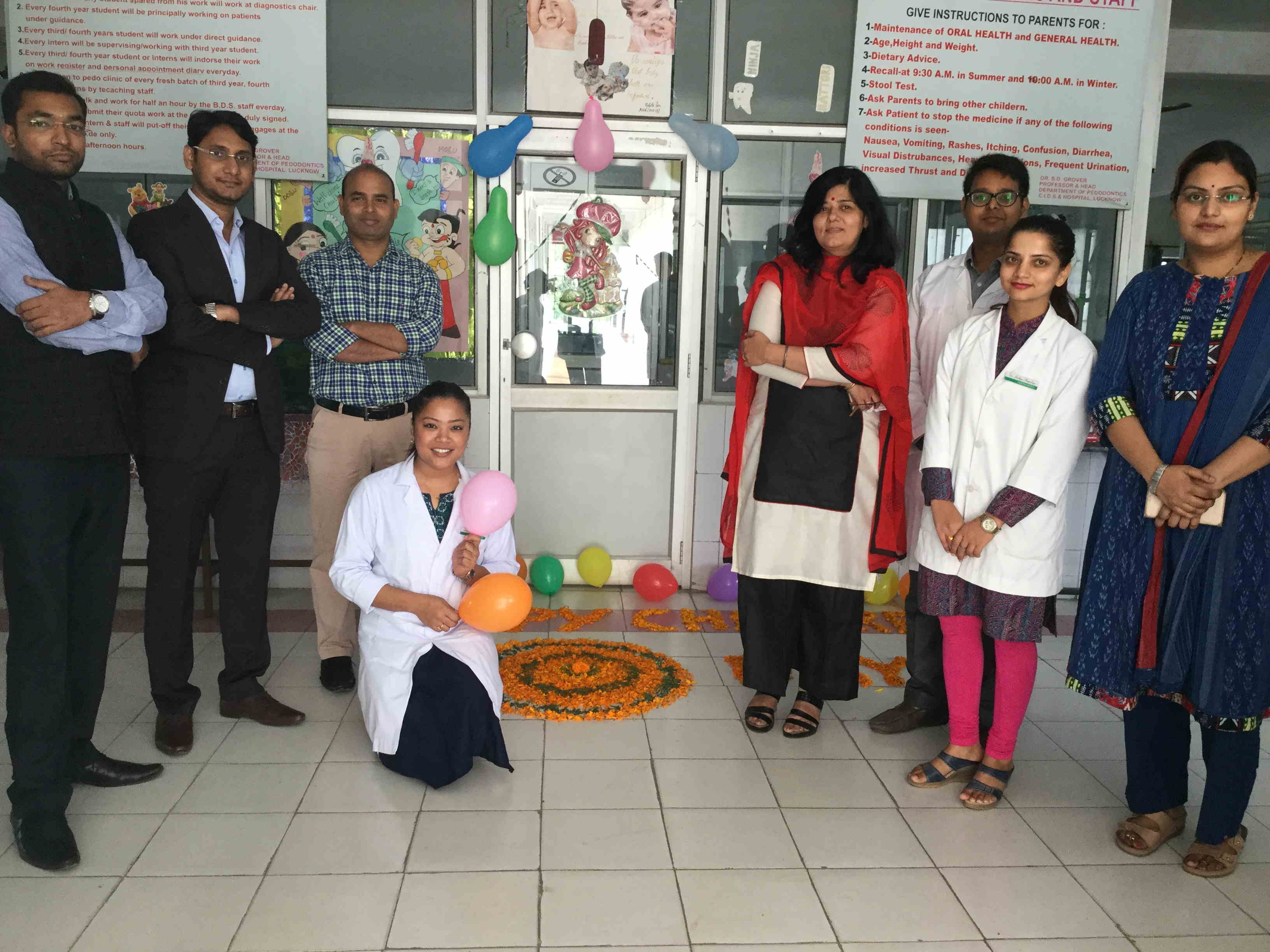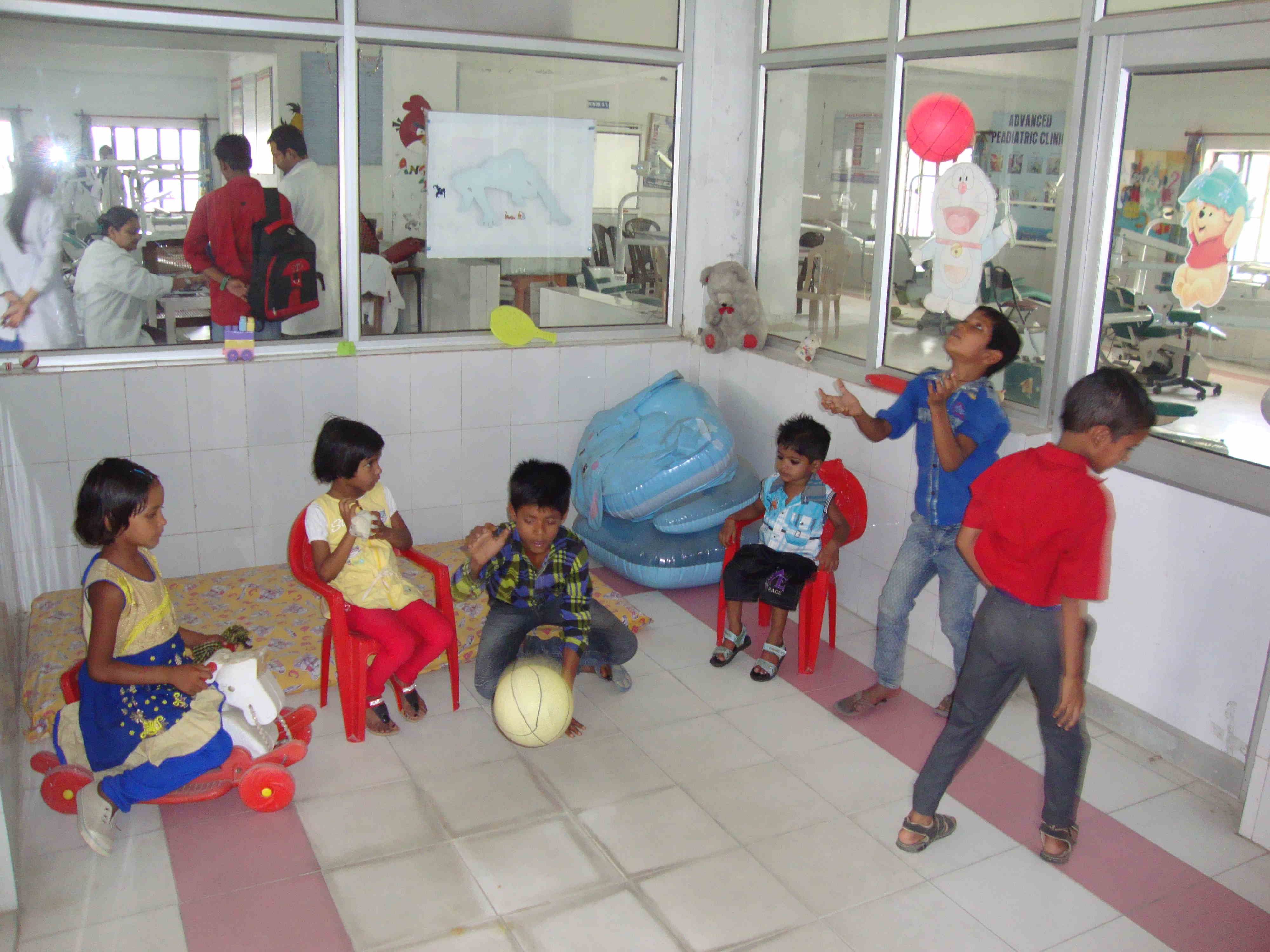 • Academic and professional training of dental students in par with international standards of teaching methods.
• Competency based and evidence based didactic and clinical program, School and community clinical activities.
• There is a lot of emphasis on professional etiquette, scientifically based problem solving with the basic aim to bring forth modern dental health professionals who understands the oral health and sensitivities of the child population and who are competent enough to practice the art globally.

Infrastructure
The Department of Pedodontics and Preventive Dentistry is located on the third floor of the building, which divides to include an undergraduate and postgraduate clinic with its independent waiting lounge, staff chambers, library, seminar room, individual PG chambers, Play room for children and minor OT with fully equipped conscious sedation unit.
Procedures
• Preventive treatment based on caries risk assessment: oral hygiene measures/ instructions, fluoride treatment, pit & fissure sealant application
• Restorative treatment
• Paediatric Endodontics
• Prosthodontic rehabilitation
• Oral surgical procedures: including extraction of teeth & minor oral surgical procedures
• Preventive & Interceptive orthodontic treatment: space management, space regaining, prevention & interception of oral habits, orthodontic correction of developing malocclusions
• Comprehensive management of medically compromised patients & children with special health care needs
• Complete oral rehabilitation under GA
• Diagnosis & treatment.